Trade
Compliance
Training

REIMAGINED...
Online Training
Academic Certification
Continuous Learning
Trade Compliance Practitioner Subscription
Content Enablers, in collaboration with techUK and the Faculty of Social Science & Public Policy at King's College London, introduce the new standard for UK trade compliance professionals who need to understand U.S. trade compliance regulations.
View certification series by practitioner's location:
Trade Compliance Practitioner Subscription
Comprehensive and engaging online training courses designed to reflect the distinct learning objectives of U.S. trade compliance practitioners:
Comprehensive and engaging online training courses designed to reflect the distinct learning objectives of UK trade compliance practitioners navigating U.S. export controls:
Receive Certification from world-recognized universities
Receive certification from world-recognized universities
Upon completion of any trade compliance practitioner subscription courses, North American subscribers will receive a Certificate of Completion from the Schar School of Policy and Government at George Mason University.
Upon completion of any trade compliance subscription courses, UK subscribers earn Continuing Professional Development Units from King's College London.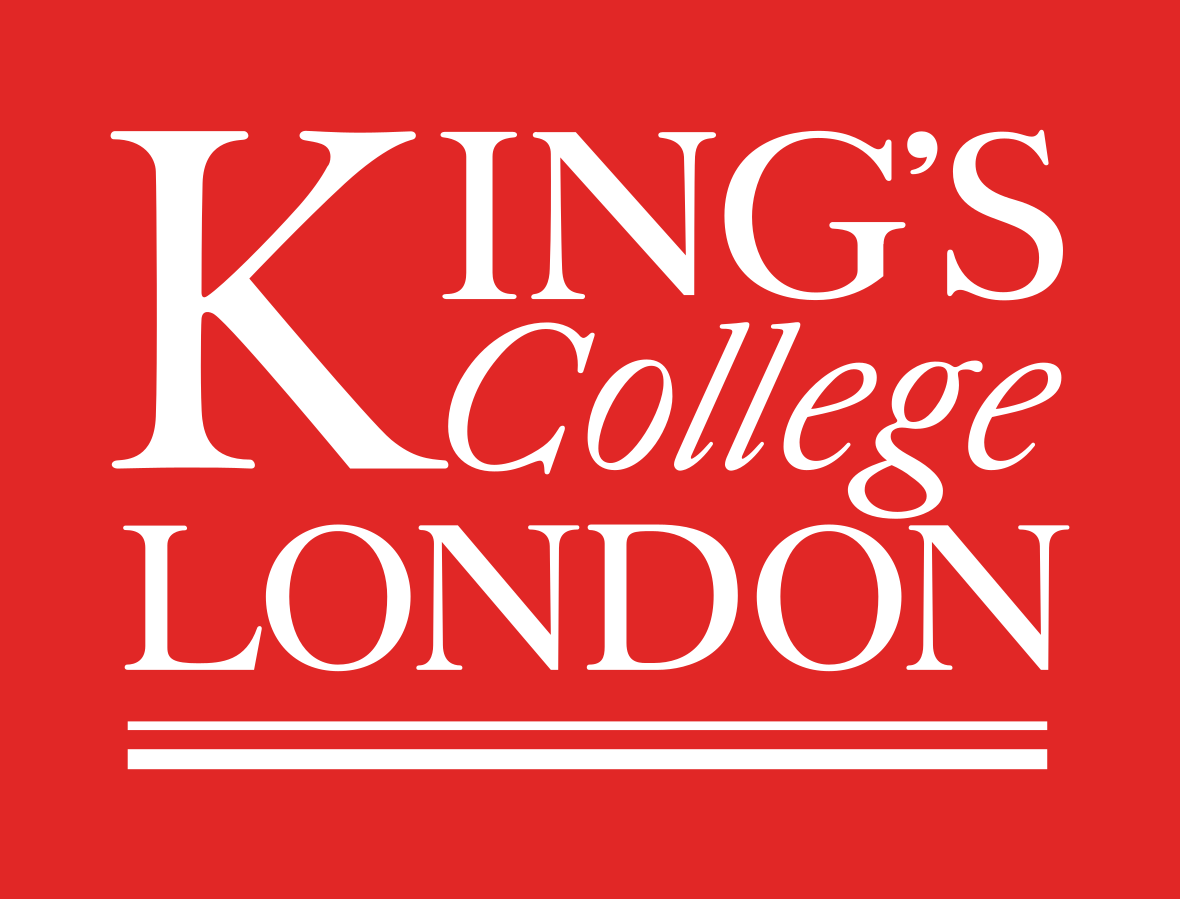 Access to a full year of exclusive continuous learning events.
Our trade compliance practitioner is designed to provide you with exceptional value for every dollar you invest. Beyond the best-in-class online training and certification you will receive
Access to a full year of online and in-person events featuring exclusive analysis and insider perspectives from top government and industry experts on important and developing compliance issues.
Ongoing course and regulatory updates
Subscriber-only access to our LinkedIn community
Scroll down for more info on COMPLIANCE 2020
TM
The Next CE COMPLIANCE 2020 Webinar:
Navigating European Export Controls and Sanctions
Streaming Live on September 30, 2020 10:00 a.m. EDT
Presented by:
Dr. Andrea Viski
Strategic Trade Research Institute Strategic Trade Review
EVENT DESCRIPTION
Over the last decade, the European Union has embarked on an ambitious effort to reform its export control system. This event will focus on the status of reform and the most important issues being discussed in that context, including:
Human security
Encryption
EU general licenses and trade facilitation mechanisms
New guidance on technology transfers and exporter outreach
Implementation of EU restrictive measures
The post-Brexit trade control landscape
New targeted sanctions for violations of human rights
FEATURED SPEAKER
Dr. Andrea Viski
Strategic Trade Research Institute
Strategic Trade Review
George Mason University
In Collaboration With: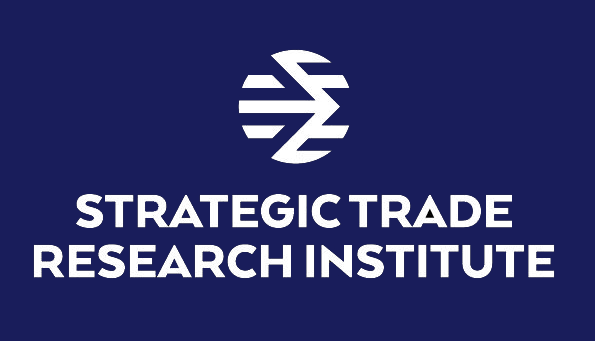 SUBSCRIBE TO ATTEND COMPLIANCE 2020
5 WAYS TO SUBSCRIBE
The Trade Compliance Practitioner Certification Series
All subscriptions are for one-year terms.
Bundle and Save

| Get all four certification series courses for a discount.
Only $125/month
(Save 15%)
Trusted By Leading Brands
For more than two decades, we've helped some of the world's biggest – and smallest – companies train their professional staff and trade compliance practitioners. Let us be part of your trade compliance training solution.
November 4, 2019
CE@Schar: Export Compliance Success in an Evolving Regulatory World This event features a select panel of high-level government and industry policy leaders and will center around the outlook for emerging compliance trends in 2020, including developing issues, forecasts, and ramifications of emerging technologies for today's export compliance environment. The inaugural event frames future webinars and in-person events featuring leading insights on topics such as classification, encryption, sanctions, and more.
Globalization of Export Compliance and Sanctions: impacts of U.S. and EU regimes for U.S. companies and non-U.S. recipients of U.S. items.
Expansion of Export Controls for Emerging and Foundational Technologies: impact on the defense industrial base and supply chain with the establishment of the emerging and foundational technologies lists.
Refinement of Export Control Reform Principles: continued application of regulatory changes and the oft inconsistent application for activities which are not clearly addressed by the regulations.
PANELISTS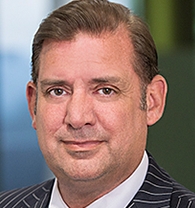 George Grammas
Moderator, Partner, Squire Patton Boggs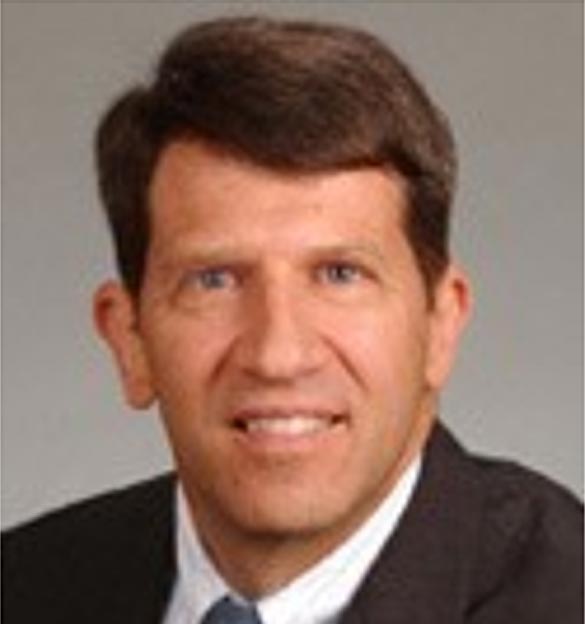 Matt S. Borman
Deputy Assistant Secretary of Commerce for Export Administration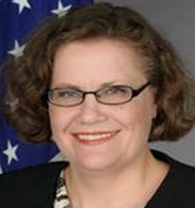 Candace Goforth
Former Director of Defense Trade Controls Policy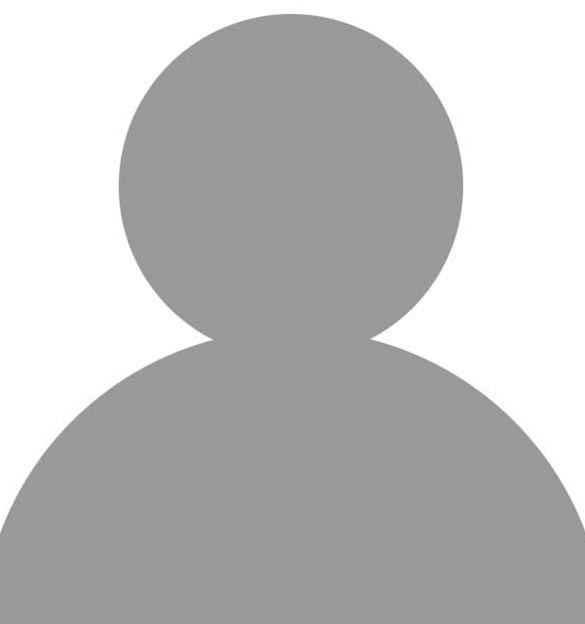 Tracy J. Minnifield
Director, Licensing, Defense Technology Security Administration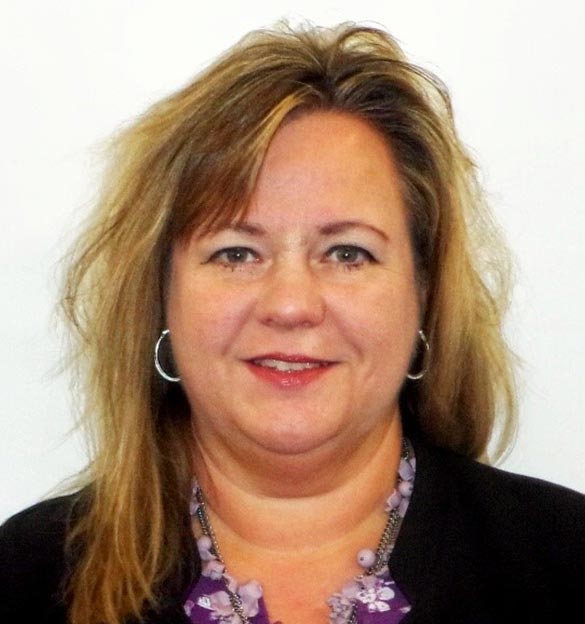 Catherine Hamilton
Director, Office of Defense Trade Controls Licensing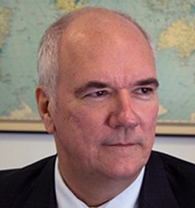 Bradley Kabanuk
Host/President, Content Enablers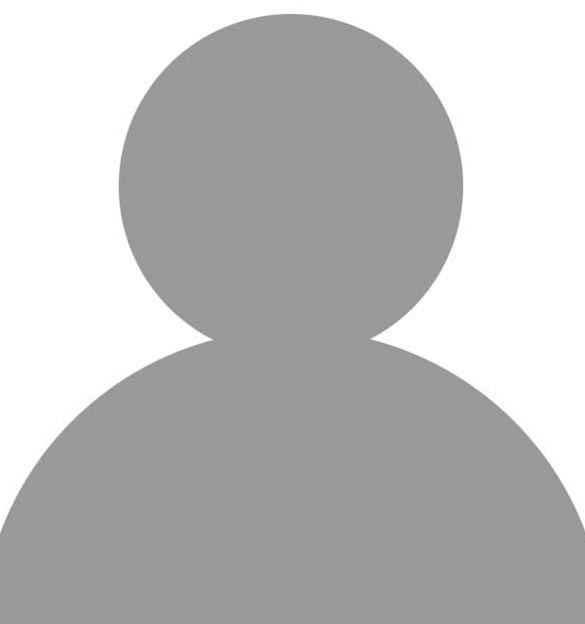 Mark J. Rozell
Dean, Schar School of Policy and Government
IN COLLABORATION WITH
January 15, 2020
The Law, Policy, and Practice of the EAR's Unverified List, Entity List, and Denied Persons List, presented by Kevin Wolf of Akin Gump
The Export Administration Regulations (EAR) include three different tools that impose end-user-specific limitations on activities related to exports, reexports, and transfers of items subject to the EAR.   The Bureau of Industry of Security (BIS) uses these tools often to accomplish various national security and foreign policy objectives.  In 2019, there was an expansion of restricted party lists and the designation of higher profile and important individuals and businesses, including Russian oligarchs and their businesses, the Venezuelan national oil company, PDVSA and Huawei and other important companies in China.  This trend is expected to continue into 2020 as the Government increasingly uses these lists to serve national security and foreign policy objectives beyond traditional export controls policy.

Join this webinar to discuss the significant impact on the activities and compliance obligations of U.S. and foreign companies.  

Kevin Wolf, the Assistant Secretary of Commerce for Export Administration during the Obama Administration, was responsible for these tools during his tenure and will describe the law, history, policy, and practical compliance issues associated with each of them.
IN COLLABORATION WITH
Feb 2020
Emerging and Foundational Technologies and CFIUS for Export Compliance Professionals, presented by George N. Grammas, Squire Patton Boggs
The Foreign Investment Risk Review Modernization Act (FIRRMA) and its companion, the Export Control Reform Act (ECRA), both passed in late 2018, overhauled the U.S. law governing CFIUS national security reviews and tied CFIUS review to export controls. Export compliance professionals are tracking the implementation of emerging technologies to determine the implications for their companies' products and technologies. However, these same professionals are critical to spotting the CFIUS requirements in transactions involving even changes in minority equity participation and corporate reorganizations involving emerging technology and other critical technologies. In addition, export compliance professionals are essential to company determinations as to whether they possess critical technology and are subject to the FIRRMA pilot program.

This webinar will track the current status of emerging and foundational technologies and empower the export compliance professional to serve their organization with an understanding of the relationship of export controls to CFIUS and the new CFIUS authority that impacts many transactions previously not subject to CFIUS review.

George Grammas is well known to the exporting community, but he also has practiced before CFIUS since its inception (including filing the second-ever CFIUS notice). He is uniquely qualified to explain what every export compliance professional should know about ECRA, FIRRMA, and the role of the export compliance professional.
IN COLLABORATION WITH
April 29, 2020
Update on New Rules Regarding Exports to China, presented by Kevin Wolf of Akin Gump
The Commerce Department is working on various changes to the EAR that would result in more controls on the export and reexport of items to China. The rules might be published before April 29th. If so, they would likely be the following:
An expansion of the EAR's extraterritorial jurisdictional control over foreign-made items destined to Huawei companies;
The elimination of License Exception CIV with respect to exports to China and deemed exports to Chinese nationals;
The elimination of License Exception APR for reexports to China; and
The expansion of the China military end-use rule to include prohibitions on exports to military end users of additional otherwise uncontrolled items.
Kevin Wolf, the former Assistant Secretary of Commerce for Export Administration, will describe the scope and content of these and any other changes published by April 29th. If no rules are published by then, then Kevin will describe what has been reported as of that date about possible changes to the EAR pertaining to China. He will be available to answer any other EAR-related questions the participants might have as well.

Kevin Wolf, the Assistant Secretary of Commerce for Export Administration during the Obama Administration, was responsible for these tools during his tenure and will describe the law, history, policy, and practical compliance issues associated with each of them.
IN COLLABORATION WITH
May 20, 2020
The Future of U.S./UK Trade – Who Will Come Out a Winner? A roundtable with Frank Samolis, Matthew Kirk, and George Grammas (moderator) of Squire Patton Boggs
"We are going to win so much" is a familiar soundbite from President Donald Trump, and also representative of his administration's approach to international negotiations. President Trump favors bilateral trade deals and has been optimistically touting the U.S. as the UK's first FTA partner after Brexit. From the UK's perspective, Prime Minister Boris Johnson also wants wins, partly due to the desire to uphold certain regulatory standards, and largely to maintain political, economic, and social security and stability post-Brexit to soften the blow of leaving the EU on the UK economy. As both countries were primed to begin negotiations, COVID-19 happened. On May 5, 2020, the long-anticipated U.S.-UK FTA discussions finally began, virtually, and were set to conclude by May 15, 2020.

Please join Squire Patton Boggs experts – based in Washington, D.C. and London – for a roundtable to examine the relationship between the U.S. and UK during a time of mutually important trade negotiation and the shifting dynamics beyond the horizon.
Topics of discussion will include:
The outcome of the first round of talks and what's next
Each country's negotiating priorities and strategies, meaningful agreements, absolute hard line, and the real-world implications, as well as how the COVID-19 pandemic has shifted or shuffled certain priorities
Regulatory and compliance hot spots (e.g., export controls; tariffs; sanitary and phytosanitary measures; government procurement; and defense, national, and public security concerns, etc.)
Balancing the relationship with China, and with each other, and how politics may influence the trade negotiations and bilateral relations going forward
Involvement and power play in international organizations, such as the World Trade Organization
Frank Samolis has substantial expertise on bilateral/regional trade agreements and negotiations, having represented several sovereign entities in free trade agreement negotiations with the U.S., including active engagement on legislative matters for the Trans-Pacific Partnership; the implementation of the U.S.-Korea Free Trade Agreement, the U.S.-Colombia Free Trade Agreement, the U.S.-Peru Free Trade Agreement, the Uruguay Round of GATT trade negotiations, and the North American Free Trade Agreement; extending MFN status and securing PNTR for China, Trade Promotion Authority; and enhancing Caribbean and African trade benefits. He has represented foreign sovereigns or foreign multinationals from Asia, Europe, Central and Latin America, Africa, and the Middle East, in addition to U.S. companies seeking expanded market access in major export markets. Frank was previously counsel to the Subcommittee on Trade of the Committee on Ways and Means, U.S. House of Representatives, as well as selected by the U.S. Trade Representative and Secretary of Commerce to an Industry Trade Advisory Committee. Frank co-chairs Squire Patton Boggs' International Trade Practice with George Grammas.

Matthew Kirk, a career diplomat, was the UK's ambassador to Finland, and created and led Vodafone's external affairs department. He is highly experienced in complex multinational issues and multifaceted international risk mitigation strategy, such as in the areas of political, regulatory, cybersecurity, and reputational risks. He provides strategic advice concerning business, politics, and international law, and has been a leading advisor on transformative developments like Brexit that have broad geopolitical implications.

George Grammas co-chairs Squire Patton Boggs' International Trade Practice, focusing on trade compliance and national security. He dedicates his practice to a myriad of trade regulatory topics, including export controls (EAR and ITAR), sanctions (OFAC), anti-corruption, M&A transaction clearance before the Committee on Foreign Investment in the United States (CFIUS), among other trade compliance and U.S. national security issues. For 30 years, since the inception of CFIUS, he has guided non-U.S. and U.S. companies to navigate the national security review process and provided practical and strategic advice that led to the completion of numerous M&As. He has served as an industry advisor to the U.S. Department of State and chaired trade association committees on export controls.
IN COLLABORATION WITH
June 24, 2020
Export Controls for Cyber Security and Digital Transformation, presented by Louverture Jones, Deloitte & Touche LLP; Sean Ryan, Deloitte Tax LLP
While global businesses develop new technologies and move towards digital transformation, they are challenged with navigating cyber risk and augmented government scrutiny from new and proposed regulations. Specifically, businesses are finding it difficult to comply with stringent and demanding export control laws while managing a rapid surge in the flow of information, resources, and products. In addition, many products and services are now delivered via mobile apps, cloud service providers, and SaaS, which add another level of export controls and cyber risk.

Data protection, data privacy obligations, and the possibility of releasing technology subject to export controls regulations are only some of the considerations organizations have to recognize. The answers are not always readily apparent.

Join Deloitte export control and cyber risk specialists – both based in Miami, FL and who serve US and global clients – for a discussion on the intersection between U.S. export controls and cybersecurity to examine how companies can manage the export control risks by the use of cyber security tools, methods and controls that can be configured to guard valuable data from exposure.
Topics of discussion will include:
Challenges for companies as they are undertaking digital transformation, utilizing and providing cloud services, transferring software/source code and technology, or employing complex global technical infrastructures.
New regulations regarding use of cloud environments, and new cybersecurity regulations affecting export-controlled data management
The balance between operating efficiently while keeping data safe and the business compliant
Identifying and prioritizing how export controls and trade sanctions can affect cross-border activities
Data governance and security- understanding the environment, mapping the data, and establishing roles and responsibilities for various platforms
Technology solutions for managing export-controlled data in the product lifecycle
Implementation of internal controls embedded into IT and Cyber Security framework, including enabling Technology Controls Plans
This communication contains general information only, and none of Deloitte Touche Tohmatsu Limited ("DTTL"), its global network of member firms or their related entities (collectively, the "Deloitte organization") is, by means of this communication, rendering professional advice or services. Before making any decision or taking any action that may affect your finances or your business, you should consult a qualified professional adviser.

No representations, warranties or undertakings (express or implied) are given as to the accuracy or completeness of the information in this communication, and none of DTTL, its member firms, related entities, employees or agents shall be liable or responsible for any loss or damage whatsoever arising directly or indirectly in connection with any person relying on this communication. DTTL and each of its member firms, and their related entities, are legally separate and independent entities.
IN COLLABORATION WITH
July 23 & July 24, 2020
Trade Compliance and Emerging Policy
Day 1

Session 1: 2020: Evolving Regulations and Policies

8:30 a.m. (1:30 p.m. UK) A BIS Perspective (30 min.)
George Grammas, Partner and Chair, International Trade Practice, Squire Patton Boggs
The globalization of U.S. national security and foreign policy: The Entity List, The Unverified List, sanctions, and other levers
The development of emerging and foundational technology controls and new mandatory CFIUS filings
9:00 a.m. (2:00 p.m. UK) EAR Update (60 min.)
Matt Borman, Deputy Assistant Secretary of Commerce for Export Administration, U.S. Department of Commerce, Bureau of Industry and Security
Progress on defining control parameters for emerging technologies
New rules for export controls regarding China, including revisions to military end-user controls and foreign-direct product rules for Chinese entities
The possibility of controls being adopted on multilateral basis
10:00 a.m. (3:00 p.m. UK) A UK Perspective (30 min.)
ECJU Representative
The current status of UK controls on exports to China
A UK perspective on China and the possibility of adopting tighter controls
Expectations for companies to conduct transaction due diligence and avoid end-use and end-user diversion involving China and other countries of concern
Session 2: Developments in Defense Trade

11:00 a.m. (4:00 p.m. UK) ITAR Update (60 min.)
Candace Goforth, Editorial Board Chair, Content Enablers
Catherine Hamilton,Director of Licensing, U.S. Department of State, Directorate of Defense Trade Controls

12:00 a.m. (5:00 p.m. UK) UK Panel Discussion (60 min.)
Brinley Salzmann (EGADD), Ed Peartree (BAE), and Greg Mallitte (UK MoD)
Latest developments in UK/US trade in strategic goods and technologies
Has Export Control Reform fatally undermined the UK/US Defense Trade Cooperation Treaty?
What might be impact of Brexit be on bilateral trade between the UK and US?
How the Covid-19 pandemic has impacted bilateral relations
Political pressure in the UK on defence and security trade with the US
Special guest: Gary Stanley , Global Legal Services, P.C., to discuss U.S. persons working abroad for defense contractors
Day 2

Session 1: Compliance Insights and Practical Observations

8:30 a.m. (1:30 p.m. UK) Panel Discussion: Auditable Export Controls and Sanctions Compliance (60 min.)
George Grammas(Squire Patton Boggs, moderator), Amie Ahanchian(KPMG) and Gail Lee (Atlas Copco)
Procedures to demonstrate compliance with export controls and sanctions that create records and can be verified through an audit process
9:30 a.m. (2:30 p.m. UK) Panel Discussion: Adapting Training to Reflect Post-COVID-19 Requirements (60 min.)
Brad Kabanuk and Brinley Salzmann
Online function-based training and certification
Remote worker/social distancing/budget implications
Enabling legacy knowledge for virtual platforms
Industry case study, including Patricia Dudley (General Dynamics) and Todd Willis (Caterpillar)  
Session 2: 11:00 a.m. (4:00 p.m. UK) Emerging Issues Breakouts (90 min.)
Select one of the following breakouts:

USMCA
Speakers: Livingston International
The United States has completed its domestic procedures to implement the United States–Mexico–Canada Agreement (USMCA) and it will enter into force on July 1st.
This session will give an overview of the agreement, its implementing rules (if available), and their impact on the cross-border movement of goods, rules of origin, agricultural market access, intellectual property, digital trade, financial services, labor, and other sectors.

Developments in Nuclear Exports
Ian Stewart (James Martin Center for Nonproliferation Studies)
This session gives a brief overview of the nuclear export controls mechanism and offers practical guidance to professionals working at both the international- and U.S. domestic-level export controls programs and initiatives.

USML Categories I-III: Firearms- Transitioned to the EAR
Tim Mooney and Steve Clagett (BIS)

A number of firearms, guns, ammunition, and related articles were transitioned from the USML to the CCL, effective March 9, 2020. This session will provide an overview of these new controls together with their associated authorization, clearance, and recordkeeping requirements.
IN COLLABORATION WITH
August 2020
PROPOSED U.S. Persons Working Abroad for Defense Contractors, presented by Gary Stanley
Gary Stanley, President of Global Legal Services, P.C., and a frequent speaker on U.S. export controls at conferences around the world, will conduct a free webinar on the U.S. Department of State's new authorization requirements for U.S. persons providing defense services to non-U.S. companies and other entities in the course of their employment. Noncompliance with these requirements pose enforcement risks for both the U.S. persons and their employers.

In particular, these new authorization requirements apply to not only U.S. persons who go abroad on their own to seek employment, but also those who are detailed to work at a non-U.S. affiliates of their current U.S. employer. Existing ITAR Part 124 Technical Assistance Agreements and Manufacturing License between the U.S. and non-U.S. affiliates will not satisfy these new requirements.

Who should attend? This webinar is a "must" for export control managers and HR personnel who deal with such employment scenarios. It may also be helpful to program/project managers who must oversee and manage work assignments.
The agenda for the webinar will include the following topics:
What "U.S. persons" are subject to these authorization requirements? Does any employment with a non-U.S. employer trigger them?
The steps that U.S. persons and their foreign employers can take to seek authorization. What information does the U.S. Department of State's Directorate of Defense Trade Controls require? Is this information limited in any way by the European Union's General Data Protection Regulation?
What is the validity period for an authorization? Does a U.S. person need to reapply if his or her job description or activities change?
Does having a U.S. person work on a non-U.S. defense article or service make that article or service subject to the ITAR?
Does a U.S. person who has already been providing defense services to a non-U.S. employer need to submit a voluntary disclosure under ITAR § 127.12?
Must a currently-employed U.S. person halt his job activities while his or her authorization request is pending?
IN COLLABORATION WITH